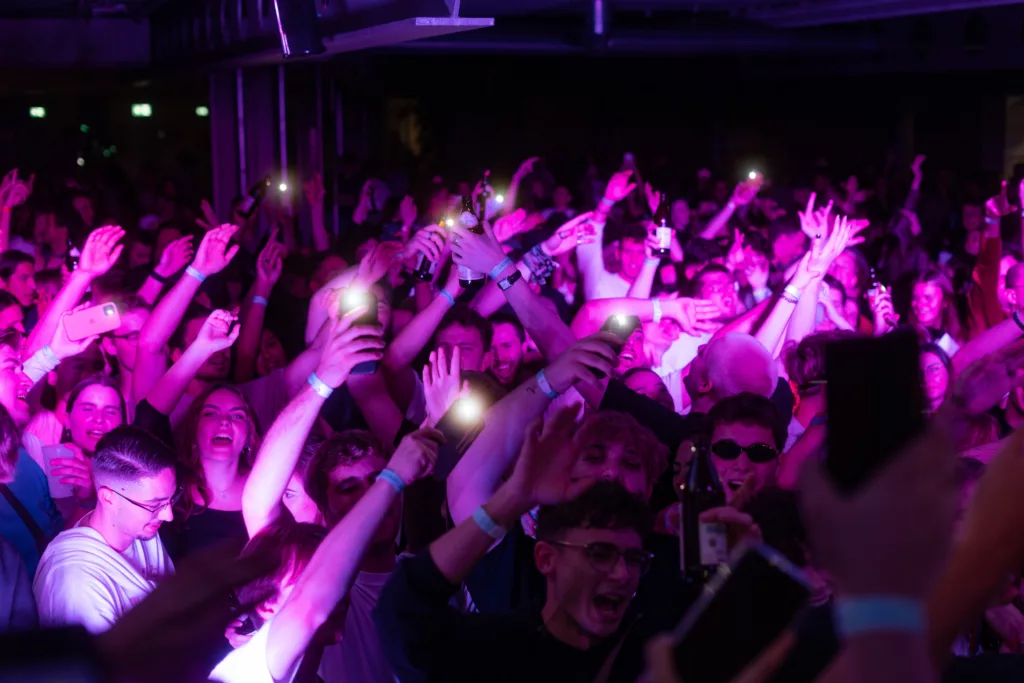 Foyer of the Media University, 06.10.2022, 19:00: The turbulent first week started for our chickens with first mass, introductory events and chick cinema. The crowning finale was our Kückennacht, which was put together by numerous helpers.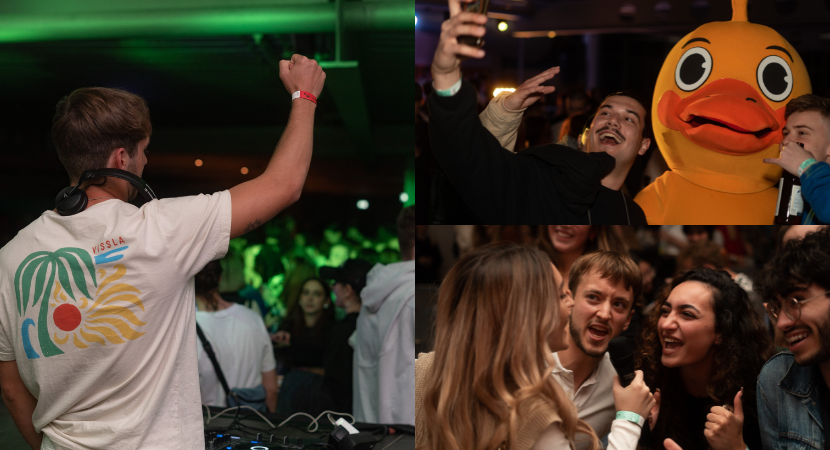 Legendary and finally back
After a two-year break, our freshman event celebrated its comeback. On Thursday evening, not only the new chicks gathered, but also many who had not yet been able to experience a party at the HdM due to pandemic-related restrictions. The dry spell paid off, Luca Geiser heated up properly and got the approximately 800 students on the dance floor going. The hustle and bustle was additionally accompanied by karaoke and Mario Kart in the lecture rooms, so there was something for everyone.
We were very happy about the positive feedback and are already preparing for the next event. A big thank you goes to our main organizers: Jona Mack and Julian Schmoll who, together with a dedicated team of helpers, made a great party possible.
Our conclusion: We have not forgotten how to party!